Advertisement - story continues below
In an interview in Tuesday evening, Oscar-, Emmy-, and Golden Globe-winning actor Jon Voight said: "I'm not someone who's saying he's the best of this group. I'm saying I like this guy."
In the midst of the left-leaning Hollywood elite, he wasn't endorsing Vermont Sen. Bernie Sanders; he was endorsing Republican Presidential front-runner Donald Trump.
Well, there's a surprise, although Voight is known for often holding more conservative or libertarian positions than most of his colleagues. From an industry so militantly left wing, here comes a fresh air. He continued with even stronger praise:
Advertisement - story continues below
"He's an answer to our problems. We need to get behind him," Voight said. "The Republicans need to unite behind this man. We need somebody to go in and reconstruct us in a sort of way, get us back to where we were, who we need to be."
In fact, he has come out with a more personal, dynamic look at Trump, by highlighting our participation in his life almost since day one:
Advertisement - story continues below
"It is true that we Americans have been part of Donald Trump's life for many years. We were part of his weddings. We were there to see all his children's births. We were part of his great shows: Miss Universe, The Apprentice — and all know, without a doubt, his life has been an open book."
"I, Jon Voight, can say, without hesitation, that Donald is funny, playful, and colorful, but most of all, he is honest."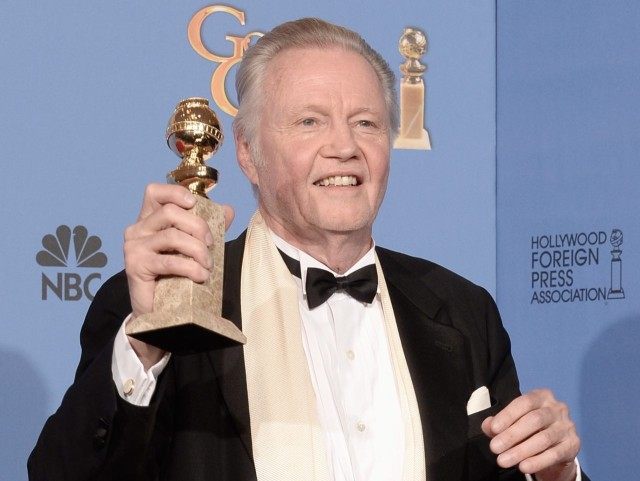 This is the news all Trump supporters already believed, but it must be comforting to hear it from such a giant as Jon Voight.
Advertisement - story continues below
"We need a guy who has the guts to stand up and just say what has to be said … (Americans) see this playing out in front of them, and that's it."
"They are on his side now," he concluded. "And they're right to be."
H/T Breitbart
Please like and share on Facebook and Twitter and let us know what you think about Jon Voight's endorsement of Donald Trump.